The school was especially keen that 'Godley Gifts' should be presented at the formal lunch given to coincide with the 7-year reunion of alumni of 'Kilbracken House', one of the school's boarding houses, on 13th October 2018.
Headmaster Peter Green generously introduced me. Here is the beginning of my speech, in reply: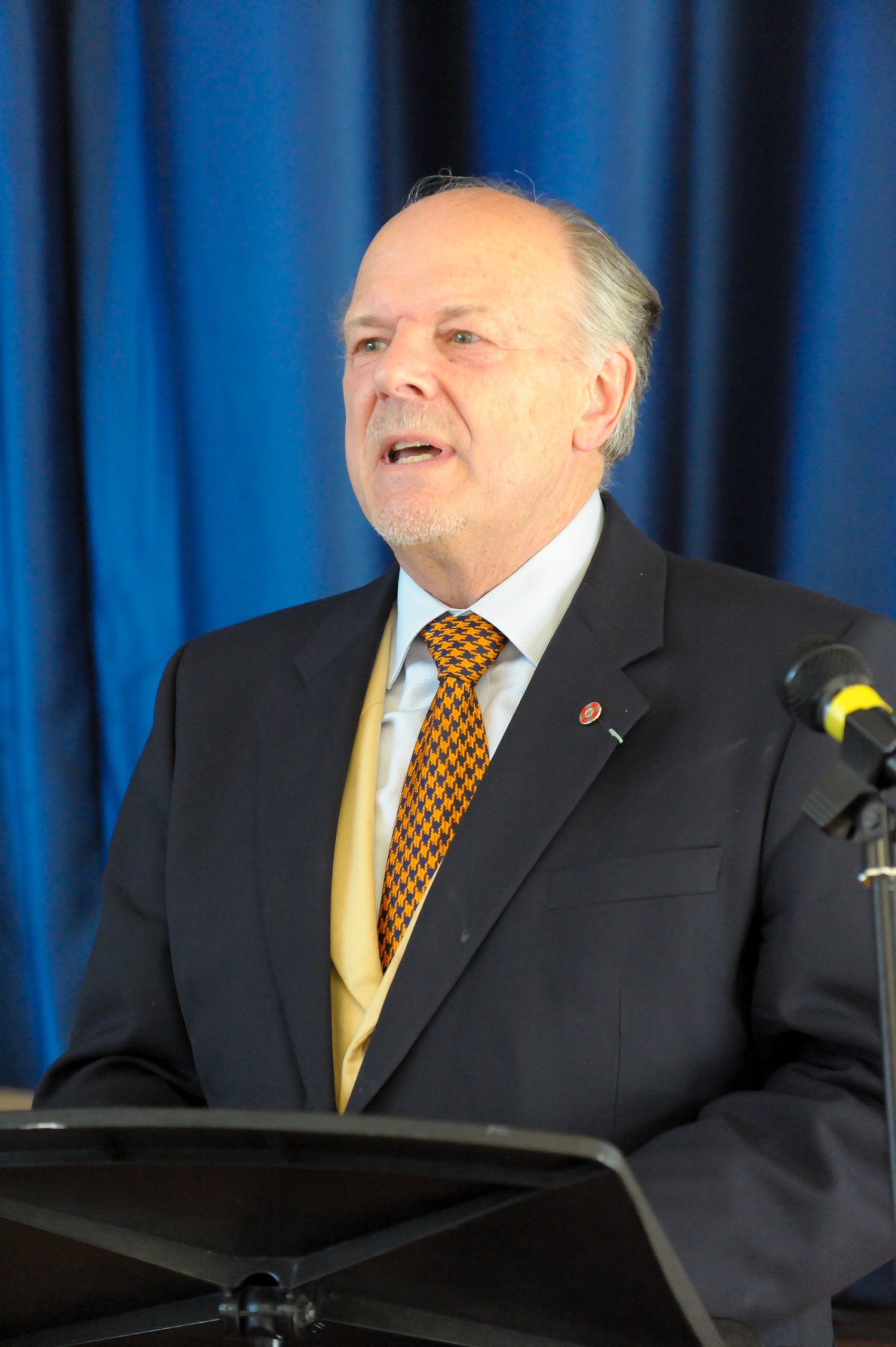 Headmaster, ladies and gentlemen, good afternoon. Thank you Headmaster for your welcoming and kind words, and especially for incorporating the 'Godley Gifts' bookset-presentation into so special a day as this, the reunion of alumni from Kilbracken House.
It is a privilege for this New Zealander to be here on such a occasion and, for me personally, a moment alive with spiritual and cultural links between Rugby and Canterbury. First, my headmaster at public school in New Zealand, Christ's College Canterbury, was a Rugbeian and a fine headmaster, Nigel Creese. Second, the province of Canterbury in New Zealand, from which I hail, is probably the most successful rugby-playing province is the history of the game.
At Rugby School, Nigel Creese lived as a pupil with an image of Arthur Godley, as all Rugbeians do. That image, in oils, is of Arthur as Lord Kilbracken, hanging in the school's Temple Speech Room …..
Photos: the rugby pitch at Rugby School; Haydn Rawston; Peter Green and Haydn Rawston
Arthur Godley was a pupil at Rugby School (founded in 1567, and where the game of 'rugby football' first began and evolved). Later in life, as Lord Kilbracken, Arthur Godley served for many years, as Chairman of the school's governors. In his honour, a new boarding house was named after him, 'Kilbracken House'. The school also commissioned the portrait painter, Robert Edward Morrision, to paint Arthur's portrait in oils. Arthur's grandson, Professor The Hon. Wynne Godley was also a pupil at Rugby School as was his nephew, Christopher Godley 4th Baron Kilbracken. Both boarded in Kilbracken House.
After lunch I was treated to a game of rugby between the school's 1st XV and another school. Rugby won the day.