Book set no 51 presented on 19th September 2023, at Hagley Hall, Worcestershire to The Rt. Hon. The 12th Viscount Cobham (Christopher Lyttelton), great, great-grandson of The 4th Baron Lyttelton who was Chairman of the Canterbury Association and after whom Lyttelton Port and Township are named. The oaks of Hagley Park Christchurch are seeded from acorns from Hagley Park in Worcestershire.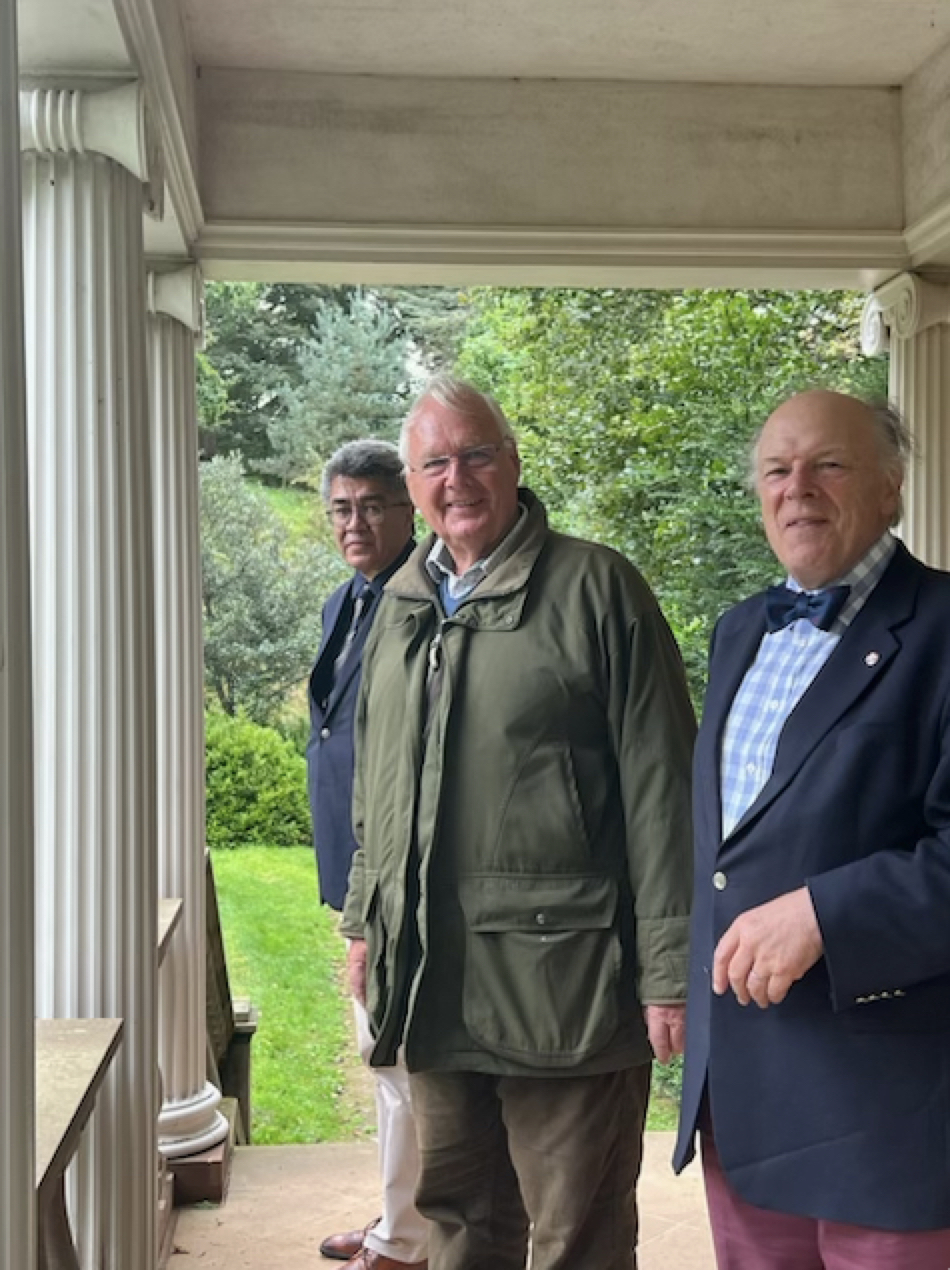 In the presence of Lady Cobham, Lady Forester (Lord Cobham's sister), Upuku Dr Te Maire Tau and Gabrielle Huria of Ngai Tuahuriri, Canterbury and Trustee Haydn Rawstron. The 12th Viscount is the second son of The 10th Viscount Cobham, a former Governor-General of New Zealand.
The three persons in the first photo are Dr Te Maire Tau, Lord Cobham and Haydn Rawstron. The remaining photos, of The Hall itself and scenes from the Park, were taken by Gabriele Huria. Hagley Hall is in Worcestershire, England.
We were given a tour of the beautiful Hall by Lord Cobham and, upon reaching the Library were served champagne during which Gabriele presented Lord Cobham with a pounamu necklace and the John Robert Godley Memorial Trust presented His Lordship and the Lyttelton Family with the book set no 51.
The pièce de résistance of the book set is its middle volume, 'Seadrift'. FitzGerald began 'Seadrift' in 1851 in Lyttelton, hence the choice of no 51 for the gift.
After this 'champagne' gifting ceremony, we took lunch in a charming room, of perfect dimensions for six people, and after lunch Lord Cobham drove us through the spectacular Park, recounting historical anecdote after anecdote connected with the Park or with five centuries of family history. It was a most memorable afternoon.